New Valley Residents Unprepared for Monsoon Season
7/1/2022 (Permalink)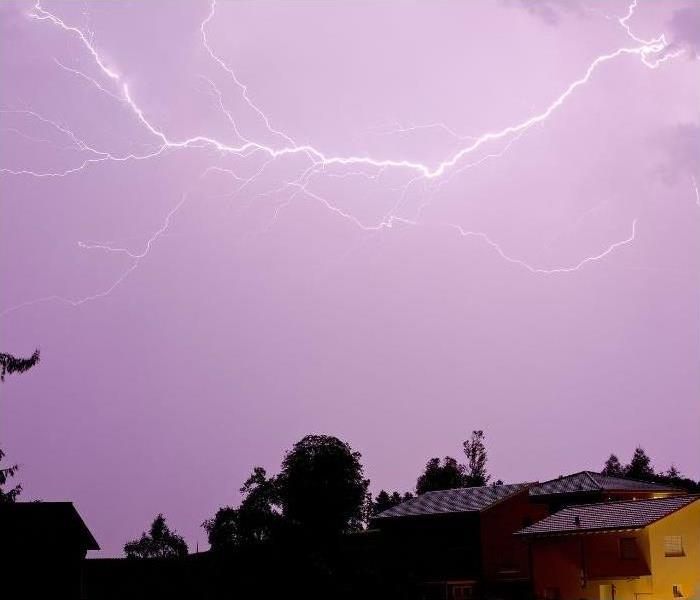 The Valley continues to attract new out-of-state residents every year. Many move to the area when the weather is idyllic and are caught by surprise when monsoon season rolls around Few understand how damaging monsoon storms can be. Here are a few things new homeowners and business owners in AZ should understand about monsoons and the damage they can cause.
Flash flooding can occur anywhere
Flash flooding can cause a moderate amount of damage to your property to substantial damage. With Phoenix's unique geographic location, it is vulnerable to the remnants of tropical storms, which originate from the Pacific ocean and make their way to our fair state. The amount of water from these storms is fast and furious, which can lead to flash floods, even in areas where they're not necessarily expected (like a flood zone). It's important to heed all flash flood warnings and signage; never try to cross floodwaters or enter a property that's been flooded. Make sure your home or office building has proper drainage so excess water doesn't permeate your structure in the first place. Flash flooding is just one of the many ways monsoons can impact the Valley.
Gusty winds can cause damage
Storm damage can be extraordinarily destructive to your home, regardless of whether it's old or new, one-story or two-story. High winds and flying debris can break a window and allow the water to enter. It can tear apart roofs and rip off rain gutters. It can uproot trees that can fall on your home, vehicle, or wall. As the winds from the storm recede and some of the water goes with it, the damage might seem like it is ending. While the remainder of the situation can seem like nothing more than a massive mess to clean up, that is not always the case. With high winds and water, undetected and unaddressed water can result in mold so be sure to inspect the damage thoroughly from the wind as well as the water that may have entered your home. Roofs can be particularly vulnerable to wind damage so be sure to be diligent to check your house thoroughly to prevent further damage after the storm resides.
Floodwaters are more than messy
Floodwaters are not always clean; in fact, they can often come teaming with chemicals, pesticides, petroleum products, and sewage depending on where they came from. When the water becomes mixed with such things, disposing of it is not a job for an untrained person. When compromised water floods your home or office building, it is best to call SERVPRO because we have the proper equipment and tools to deal with the problem. If left unaddressed, flood water can ruin furnishings in your house. It is essential to understand and know what possessions and materials are safe to keep and dry out inside of your home, and what is not. SERVPRO can sort through your belongings and advise you on what you can and what you should not keep. It is best to be safe in these situations and leave addressing flood waters to the pros.
Lightning strikes
Lightning strikes during monsoons are a very real threat to homes and businesses. Lightning is most frequent during Arizona's summer monsoon. It has to do with shifts in the wind and the amount of moisture in the air. Lightning strikes in Arizona over 500,000 times a year, according to the National Weather Service in Phoenix. But while lightning may look cool, it can be highly dangerous and even fatal. It's important to get inside during a lightning storm, not be in standing water (like a pool or jacuzzi), avoid using appliances with electric cords, and make sure your electronics such as laptops and computers are protected from a power surge by a surge protector.
Call SERVPRO if you experience monsoon storm damage
Homeowners new to AZ are often taken by surprise by the amount of damage caused by monsoons. When storm damage strikes your Phoenix home, as soon as you are able, call SERVPRO of East Phoenix so that we can assist you with the damage and get your house back to normal. Call us today at (602) 507-6163.